Try It Event - Aug 25th
---
---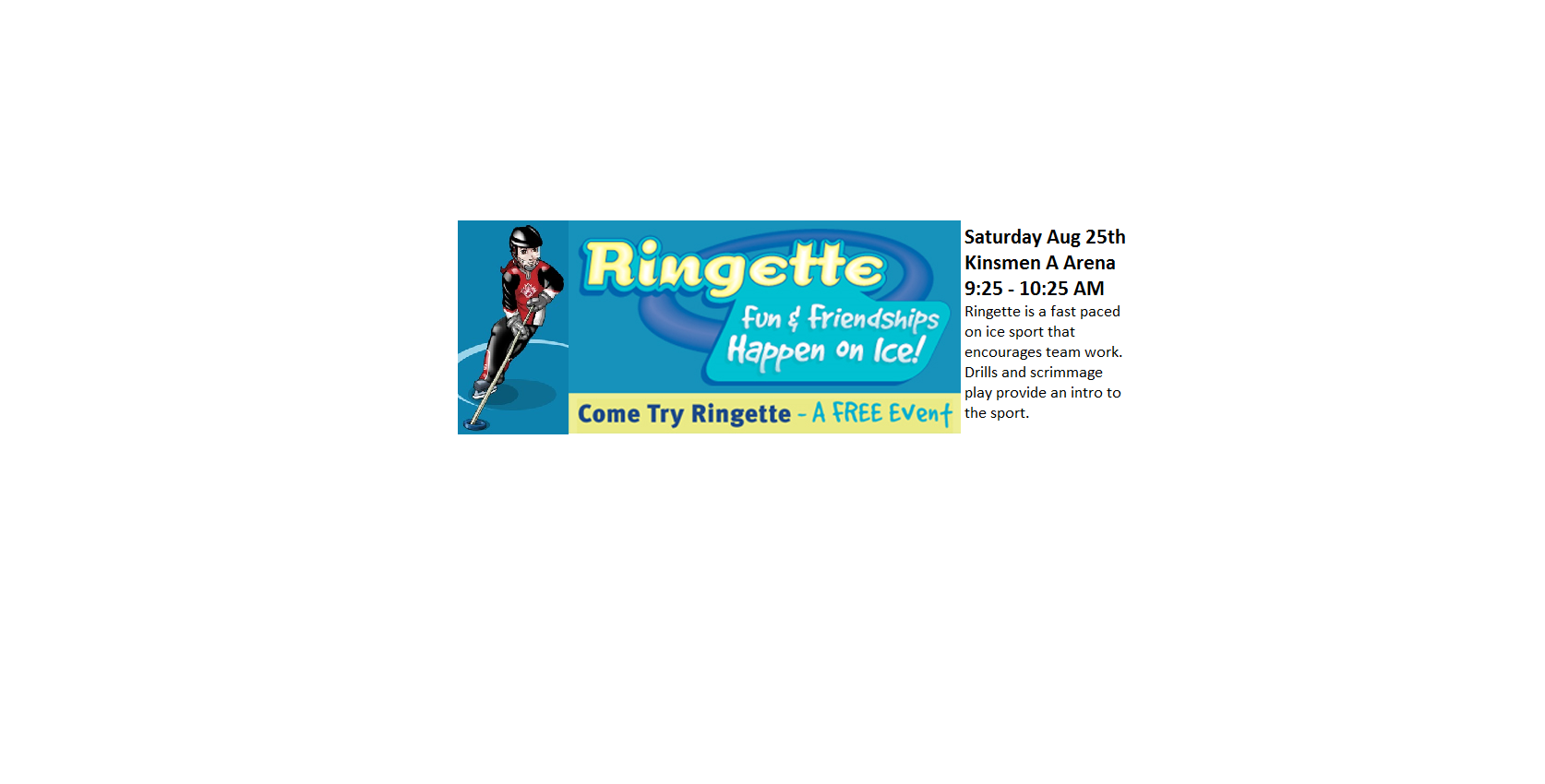 ---
Try It Event
Come and learn about the fast-paced sport of ringette.
All you need is skates, a helmet and clothing to keep you warm on the ice.
Our session leaders will take your child through skating and game drills to introduce them to the sport.
Ringette is an on-ice team sport that promotes friendship, fast skating and teamwork.
Bring a friend to make it even more fun.
Pre-registering is encouraged at http://www.cometryringette.ca/event/red-deer-come-try-ringette-3/ but drop-ins are welcome too.
Saturday, Aug 25th at the Kinsmen A Arena - 5 McIntosh Ave, Red Deer
9:25 AM - 10:25 AM