There Is Still Room In The Active Start and U10 Divisions
---
---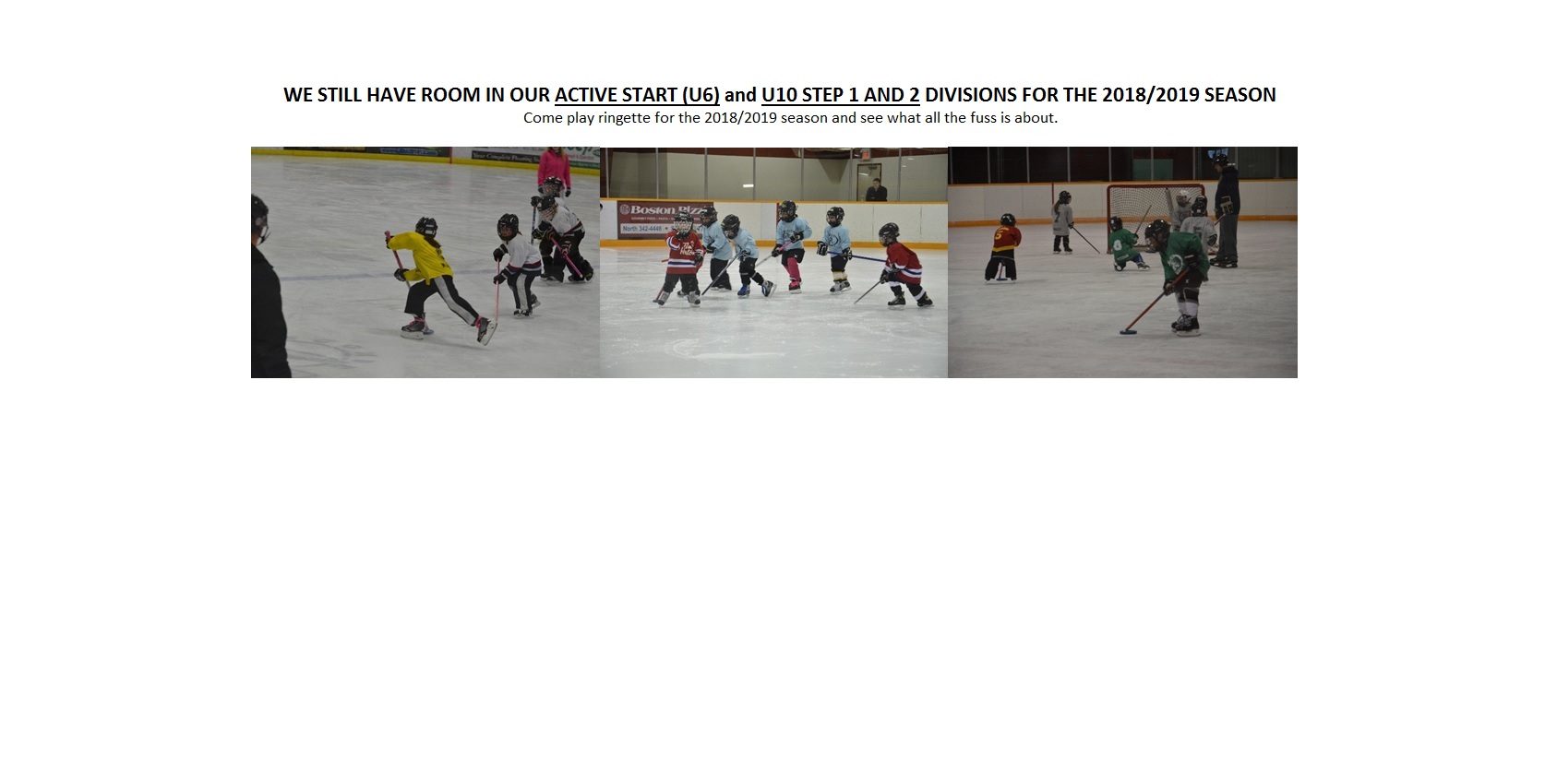 ---
Active Start and U10 Division Age Groups Still Have Room
Wondering if Ringette is the sport for your child?
Come play ringette for the season and learn about the fastest game on ice. Ringette is an on-ice sport that requires teamwork to move the ring down the ice and is one of the 2019 Canada Winter Game sports.
There is still lots of room in our Active Start (U6) and U10 divisions for the upcoming season.
Short overview of Active Start Program:
The focus is on skating, basic ringette skills, friends and fun.
2 - 45 to 60-minute ice times a week - Friday Afternoons at 4:30 PM and Sunday mornings at 9:45 AM (Times may shift slightly depending on final ice allotments).
Occasional "Jamborees" with Lacombe or other associations.
Participation in the annual RD Ringette Baymont Friends on Ice home tournament.
Usually 1 large group so friends can learn and attend together.
New participants are accepted throughout the season.
Fees: $325.00 for registration + some additional association fundraising costs
Short overview of the U10 Step 1 and 2 Divisions:
Spans ages 6-9 and is subdivided into 3 "Steps" or "Stages" to promote balanced game play.
Focus on building fundamental skating skills and progressive ringette skill development through the Steps.
Friendship and teamwork building sport. Players must pass over blue line in both directions which creates a need for teamwork to move the ring down the ice.
2 - 60-minute ice times a week, normally 1 during the week (on a day/time rotation to accommodate other sports or activities) and 1 on the weekend for games between other RD and Lacombe teams.
Teams usually take part in 1 "away" tournament providing an opportunity for the players to bond and play teams they normally wouldn't.
Teams take part in the annual RDR Baymont Friends on Ice home tournament.
Fees: $445 for registration, additional association fundraising and away tournament costs.
For children interested in playing goal, RDR provides goalie equipment for the season. Ringette also uses smaller sized nets for the U10 division (right sized equipment for the age group).
If you have any questions, please contact Mike at president@reddeerringette.com.