Red Deer Rush Logo Contest
---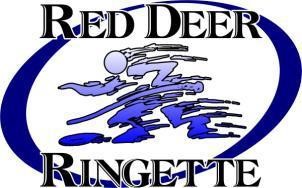 Red Deer "RUSH"
Logo Contest
To help celebrate Red Deer Ringettes 40th season, we're asking athletes, and parent stakeholders to submit some images and ideas around a new logo. Entries don't need to come from professional artists, the Association is just looking for that "right" logo. One that somehow embodies Red Deer Ringette and our new name, RUSH. To enter, a Red Deer Ringette athlete, coach, or parent needs to create a new logo, scan it, and then email to the address below. The winner will be chosen and a new logo will be unveiled at our Spring Annual General Meeting.
Prize: $100.00 Gift Card (TBA)
Contest Rules:
Entries should capture our Red Deer Rush Spirit, and work with our colours, of black, blue, and white. By entering this contest, all entrants understand that the logo will become the property of Red Deer Ringette. Red Deer Ringette reserves the right to modify entries to meet the needs/wants of the organization. Entries must be from an athlete, coach, or parent registered with Red Deer Ringette. All entries should be original work.
Drawings must be submitted on 8.5 x 11 white paper.
*Decisions on this contest will be made by Red Deer Ringette's Logo Committee.
Deadline for entries is January 7, 2019
All entries can be scanned and emailed to Chris McCullough
chris.mccullough.teacher@gmail.com