Association Ringette Pants Mandatory for U12-U19 players
---
---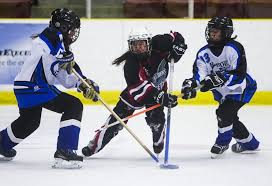 ---
Hello Ringette Families
Those that are moving up to the U12 division or just need new Ringette pants must have the mandatory pants and can be ordered from Play it again. They have seizers ready for you.
These take six weeks to arrive so, deadline is August 1, 2017. There will be no other orders, please check your child's equipment. No exceptions!
It is mandatory to have black helmets from U12 division and up.
For those that want to (not mandatory) you can order RDR bags. They are black and blue with the RDR logo, no wheels, carry style only.
You can order then for any of the following Goalie, Player, and coaches bags. These are at Play It again as well and deadline is August 1, 2017.