Level 1 Ref Clinic - Oct 3
---
---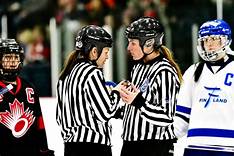 ---
A Level 1 Officiating Clinic is planned for Sunday Oct 3rd, 8:00 AM to 1:30 PM.
Are you 14+ and interested in becoming an on ice official?
Clinics for the Level 1s will be in person, with a component on ice. There is a pre-module that you will also need to complete.
All new officials need to create a profile on www.officiatingringette.ca, this is where the pre-module is located, where clinics can be found to register, as well as the test that is needed to complete the clinic.
Each clinic will receive reminders prior to the clinic, making sure you are aware of what materials might be needed (skates, for example).